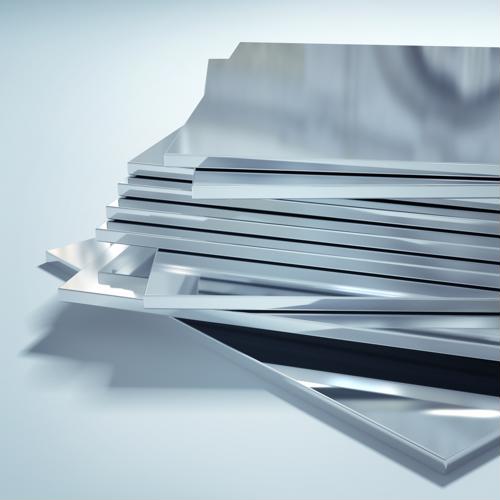 Ferric chloride is a major asset to photo etching because it has such a wide ranging array of benefits to providers in the field.
While there are a number of possible etchants, none is more commonly used than ferric chloride because it has such a wide ranging array of benefits to providers in the field.
Ferric chloride's operational benefits
This etchant has made a name for itself because it is inexpensive, safe to use, consistent in its etching capabilities and highly suitable for working with a variety of metals.
In terms of handling, ferric chloride is one of the least harmful etchants we have available. Direct exposure to the skin can often be alleviated with just water. Other etchants, like acid, alkaline and hydrofluoric acid can cause considerable injuries, and in some rare cases, death if they are mishandled.
While ferric chloride is notable for its versatility, it performs especially well in etching the white metals - Iron- and nickel-based alloys in addition to zinc, tin, indium and manganese. Some of the most common iron-based alloys are stainless, carbon and silicon steels. Examples of alloys whose major fraction is nickel are Alloy 42, Inconel, and Mu-metal. Photo etching these white metals, and others, with ferric chloride produces smooth, consistent edges and sidewalls while keeping a predictable and controlled etch rate.
Etchant recycling - where ferric chloride shines bright
One of the greatest benefits that working with ferric chloride has for photo etching shops is its ability to be recycled and regenerated for different purposes. Sensors throughout the etching process constantly monitor the chemistry of the etchant. When it reaches a certain threshold, the solution is infused with injections of muriatic acid, chlorine and water. This allows one batch of ferric chloride to last for weeks at a time.
Even better is that at certain points, the chemistry can be modified to make the ferric chloride suitable for etching red metals. Here too, the etchant is monitored and refreshed as needed, extending its life by several weeks.
After that, it can be reconfigured again for etching aluminum. Aluminum can be tricky to photo etch because it is highly reactive and prone to oxidation. The reconfigured ferric chloride, however, has proven itself to be a great choice in aluminum etching.
The ease with which this popular etchant can be recycled is a powerful cost-cutting tool. Using the same batch of ferric chloride for weeks, even months at a time means that we don't have to constantly buy new etchant. In fact, research from Professor David M. Allen found that companies that regenerate and recycle their ferric chloride etchant are roughly seven times more efficient in their use of the chemical than companies that do not. By keeping our "machining" costs low, we can pass our savings onto our customers.
For more information on the etching process, or to see how your OEM can benefit from working with a photo etching provider, call us at 800-443-5218 or email us at sales@conardcorp.com and we can get started working on your designs!