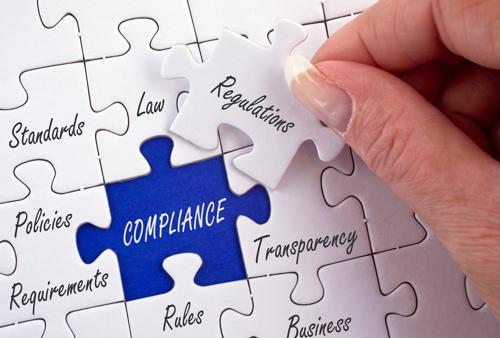 Here are five reasons why you should consider a value-added photo etching supplier for your OEM.
It's surprising to get inquiries from OEMs asking to buy photo etching equipment for an in-house operation. There is a widespread perception that etching machines are like any other - just plug it in and go- but this couldn't be further from the truth.
Setting up even a small PCM operation requires multiple pieces of capital equipment, a high level of expertise as well as a variety of chemical solutions and process metrics, adherence to strict environmental regulations and quality standards, and so on.
With that in mind, here are five reasons why you should consider a value-added photo etching supplier for your OEM.
Commitment and expertise
Creating high-quality photo etched component parts comes with a steep learning curve - this is why there are fewer than 100 photo etching companies in the entire U.S. While the field is small, we're
"OEMs should consider the time and resources it would take to match a specialty provider's expertise in this field."
very well-versed in the intricacies of the etching process such as safely and efficiently mixing, transporting and using a variety of chemical solutions and etching machines.
Based on our research, most etching suppliers have been in the business for at least 20 years, with many of them beating the 30 year mark.
At Conard, we've been in business for 49 years and our employees have been with us for an average of 12 years, and thanks to our longevity we've honed our process to the point where we can deliver industry-leading quality, value and service and are always looking to improve these processes.
When looking for a photo etching solution OEMs should consider the time and resources it would take to match a specialty provider's expertise in this field.
Wide-ranging cost savings
One thing about photo etching that may get overlooked is the costs associated with it. Here are just a few of the costs that photo etching produces:
Utility Costs: Etching requires the use of water- and energy-intensive equipment.
Supply costs: Etchant, developer, stripper and photoresist are significant contributors to the cost of goods. If you don't have a steady etching operation, these costs do not amortize efficiently.
Regulatory costs: PCM operations must adhere to strict environmental regulations. Failure to comply can result in onerous fines.
Maintenance costs: Constant maintenance is needed to keep production equipment in top working condition.
Dedicated etching companies know how to best mitigate these costs, and OEMs would benefit greatly by leaving it to the professionals.
Efficient, turnkey service for multiple operations
Sometimes the parts you need aren't a one-step process. You may need additional services like welding, heat treating, metal finishing, etc. A good supplier will have these operations readily available so it can quickly and efficiently deliver finished products.
For example, we keep our tooling and raw materials stored on-site. This is a huge advantage when it comes to both quality and time-saving. The photo tools are highly sensitive to variations in temperature and humidity. Yet even experienced chemical etching companies often store their tooling elsewhere, with sometimes significant environmental differences. Our General Manager, Arthur Long explained why this is a bad idea.
"There's a lot of etching companies who keep their film libraries somewhere else, which doesn't make sense. You bring it in and it takes a long time to stabilize. It wastes a lot of time," Long said. "You want to store your tools in the same place you use them."
OEMs stand to win by working with highly-integrated suppliers that can provide a multitude of services quickly because it saves both time and money.
Rigorous standards for quality
A good value-added supplier will be able to demonstrate a commitment to the strictest standards for quality. An OEM shopping around for a supplier should look for AS9100/ISO9001, ITAR and RoHS qualifications among others. You can be sure that a company that adheres to these stringent guidelines will deliver high-quality parts.
Compliance with strict environmental regulations
Photochemical etching is very chemical intensive, and in every area of the country there are very strict regulations regarding the transport and disposal of chemicals. Noncompliance will bring substantial financial and legal repercussions.
A dedicated PCM supplier will be best equipped to deal with these standards. In addition to being RoHS compliant, we understand the chemicals we work with better than anyone and we know what it takes to properly recycle or dispose of them. OEMs that used to etch in house have since shed their etching operations because regulations started getting so strict - something that persists to this day.
Experienced suppliers will have a strong grasp on the disposal process, constant documentation of waste removal and be able to do it while keeping costs down.
If you're a decision maker at an OEM and are interested working with a value-added supplier for your chemical etching needs, call us at 800-443-5218 or email us at sales@conardcorp.com and lets get started on your designs.